50.02535 +0.34665 (+0.70%)
2015-05-22 17:59:22, 0 min delay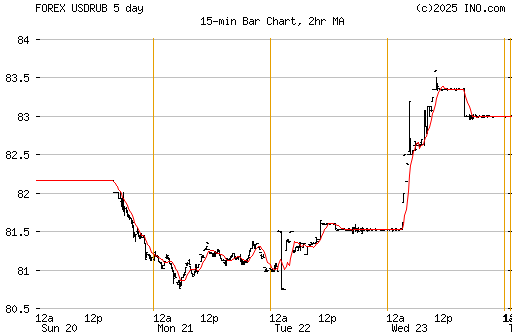 | | |
| --- | --- |
| Last Price | 50.02535 |
| Open | 49.67870 |
| High | 50.09855 |
| Bid | 49.98120 |
| Time | 2015-05-22 17:59:22 |
| | |
| --- | --- |
| Net Change | 0.34665 |
| Previous Close | 49.67870 |
| Low | 49.57500 |
| Ask | 50.06950 |
Trader's Blog
The Case Of The Vanishing Money And Attempted Murder Of U.S. Coal
14 hours ago
Weekly Futures Recap With Mike Seery
1 day ago
The Waiting Is The Hardest Part
1 day ago

Today's Financial News
1 day ago
MOUNT DESERT, Maine (AP) — David Rockefeller made a rare public appearance ahead of his 100th birthday to formally announce the donation of 1,000 acres bordering Acadia National Park in Maine. "Seal Harbor, maybe more than any other location that I can think of in the world, has been important to me since I first came here when I was 3 months old, in my parents' hands," Rockefeller told the group, which included lifestyle maven Martha Stewart, who owns a nearby home.
1 day ago
SACRAMENTO, Calif. (AP) — California regulators Friday accepted a historic offer from a group of farmers holding some of the state's strongest water rights to voluntarily reduce their water use by one-quarter to stave off deeper, mandatory cutbacks amid one of the worst droughts on record. "We're in a drought unprecedented in our time. That's calling upon us to take unprecedented action," Felicia Marcus, chairwoman of the state Water Resources Control Board, said in announcing the agreement.
1 day ago
WASHINGTON (AP) — There's something strange about the U.S. economy in the first three months of every year: It frequently grows at a much slower pace than in the other nine months. The changes could paint a much different picture of the economy's recent performance. Concerns flared when the government said late last month that the economy expanded just 0.2 percent at an annual rate in the first quarter. But many economists have challenged the government's data, and some have argued the first-quarter figure should be as high as 1.8 percent instead.
1 day ago
___ Wal-Mart's push on animal welfare hailed as game changer NEW YORK (AP) — Wal-Mart's push to get its suppliers to give farm animals fewer antibiotics and more room to roam is expected to have a big impact on the food industry, experts say. Though the steps are voluntary, Wal-Mart, which sells more food than any other store, has a history of using its retail muscle to change the way products are made and sold across the retail industry.