1198.170 -1.885 (-0.16%)
2014-11-24 16:22:32, 0 min delay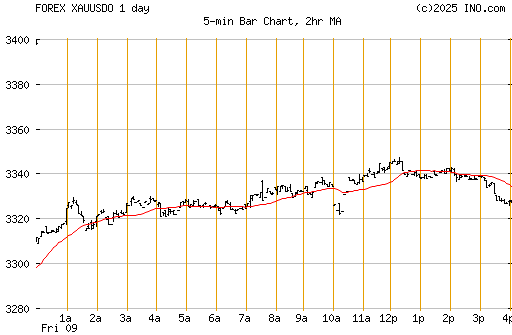 | | |
| --- | --- |
| Last Price | 1198.170 |
| Previous Close | 1200.055 |
| Low | 1192.990 |
| Ask | 1198.450 |
| | |
| --- | --- |
| Open | 1200.055 |
| High | 1203.350 |
| Bid | 1197.890 |
| Time | 2014-11-24 16:22:32 |
Trader's Blog
3 Thanksgiving Stocks That Deserve Your Attention
4 hours ago
Marin Katusa: Winter is Coming, How Investors Can Win in the 'Colder War'
6 hours ago
What Do All Super Traders Have in Common?
1 day ago

Today's Financial News
4 hours ago
DETROIT (AP) — The city of Detroit said Monday it needs more time to wrap up critical deals with creditors before it will be ready to officially emerge from bankruptcy. Q: Why is an exit date important? A: Detroit is poised to borrow $275 million from Barclays Capital, much of it to pay off other obligations and to start improving city services, when it is released from Chapter 9. The debt eventually will be turned into bonds carrying an interest rate of 4.75 percent or less and will be backed by income tax revenue. The final documents are being wrapped up, attorney Heather Lennox said Monday.
4 hours ago
NASHVILLE, Tenn. (AP) — A debate has been brewing in music industry circles about the financial and creative value of streaming music, even as its popularity and impact skyrocket. Country songwriter Rodney Clawson called the revenue he gets from streaming services "an absolute joke." Up-and-coming country singer Chase Rice said while he understands Swift's motivations, he gets valuable exposure to fans through Spotify.
4 hours ago
PITTSBURGH (AP) — United States Steel Corp. has announced it will build its new world headquarters in Pittsburgh as part of the NHL's Penguins' redevelopment of the former Civic Arena site. Company, team, city and state officials made the announcement Monday. The steel giant has been in talks with local leaders about whether to remain in Pittsburgh, as the current headquarters in the 64-story U.S. Steel Tower — downtown Pittsburgh's highest building — has shrunk in recent years as other tenants have occupied more space in that building.
4 hours ago
WASHINGTON (AP) — U.S. regulators have strengthened their warning against use of a once-popular device for gynecologic surgery that can spread unsuspected cancer, saying its risk is only justified in a fraction of patients. The FDA's Dr. William Maisel says there are safer options for the procedures for most patients — but he said the device may be appropriate for some women.