Try MarketClub, INO.com's premium service, for over 40% off our regular membership rate. Learn about our trading tools and Trade Triangle signals.
1053.15 -0.05 (-0.00%)
2013-12-13 03:10:39, 0 min delay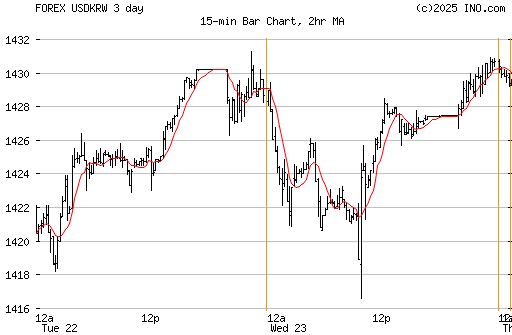 | | |
| --- | --- |
| Last Price | 1053.15 |
| Previous Close | 1053.2 |
| Low | 1051.50 |
| Ask | 1053.65 |
| | |
| --- | --- |
| Open | 1053.20 |
| High | 1053.35 |
| Bid | 1053.15 |
| Time | 2013-12-13 03:10:39 |
Free Instant Analysis: Let our Trade Triangle technology, brought to you courtesy of our premium service MarketClub, instantly analyze any stock, futures or forex market for you. It's free, It's informative, It's on the money.
Trader's Blog
Friday's Winners and Losers
2 hours, 33 minutes ago
Chart to Watch - (NASDAQ:RGEN)
4 hours ago
Watch Adam's Appearence On CNBC Asia Last night
6 hours ago
Two Killer Chart Setups
1 day ago

Today's Financial News
2 hours, 39 minutes ago
LOS ANGELES (AP) — In the eyes of legendary newscaster Ron Burgundy, arguably Will Ferrell's most memorable character, this is a man's world. But in "Anchorman 2: The Legend Continues," it wouldn't be anything without a few saucy newsroom girls. Reprising her role as anchorwoman Veronica Corningstone, Applegate returns with additional leading ladies: Kristen Wiig and Meagan Good. Wiig is receptionist Chani Lastname (pronounced Last-naw-may), the meek and kooky love interest to Carrel's peculiar Brick Tamland, while Good wreaks havoc as the brazen boss of Ron and his newsroom posse.
2 hours, 45 minutes ago
DEFENSE OF DEFENSE: A comprehensive defense policy bill that aims to deal with the epidemic of sexual assault in the military is heading to the Senate, where it may be slowed due to Republican outrage over how the majority Democrats have limited the GOP's power. THE NUMBERS: Reflecting the drawdown in Afghanistan and reduced defense spending, the bill would authorize $552.1 billion for the regular budget, plus $80.7 billion for conflicts overseas in the fiscal year that began Oct. 1. It represented a compromise worked out by the top Republicans and Democrats on the House and Senate Armed Services committees after a similar bill stalled in the Senate just before Thanksgiving.
2 hours, 45 minutes ago
DUBLIN (AP) — The four countries in the 17-member eurozone that received sovereign bailouts have not always performed as well as hoped when their rescue loans were first negotiated. Here is a summary of the forecasts made by the bailout creditors at the start of the countries' bailout programs, compared with how the economies fared.
2 hours, 47 minutes ago
SEATTLE (AP) — A machinists union is exploring the possibility of letting its members in the Puget Sound vote on a proposed contract from Boeing Co., even after local union leaders said they couldn't recommend it to their members. "The logistics of a vote are under consideration right now," Larkin said.